We Love Coffee
We are a proudly independent, family-owned Coffee roaster based in Glasgow. Established in 2011, we have grown to provide the complete coffee solution for businesses throughout the UK.
From 5 star hotels, leisure facilities, and contract caterers to small independent cafes and restaurants, we provide the solution that is right for each business. We pride ourselves not only on our coffee, which is freshly roasted in-house each week but also on our customer service which has been a key part of our sustained growth.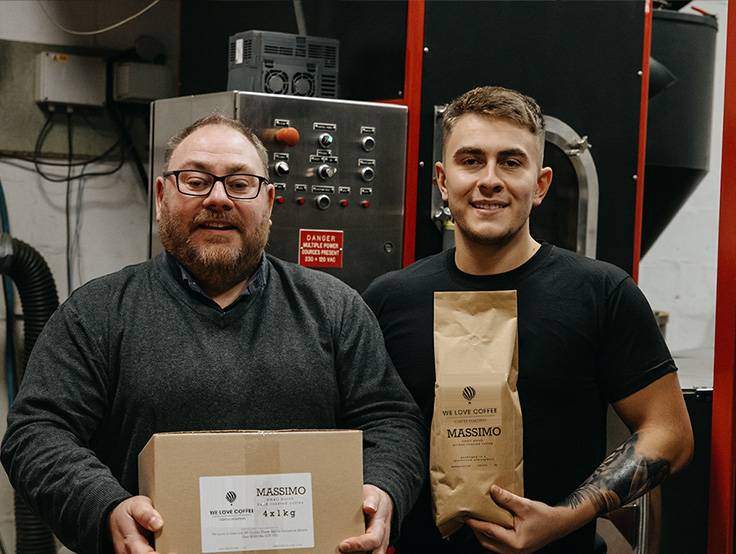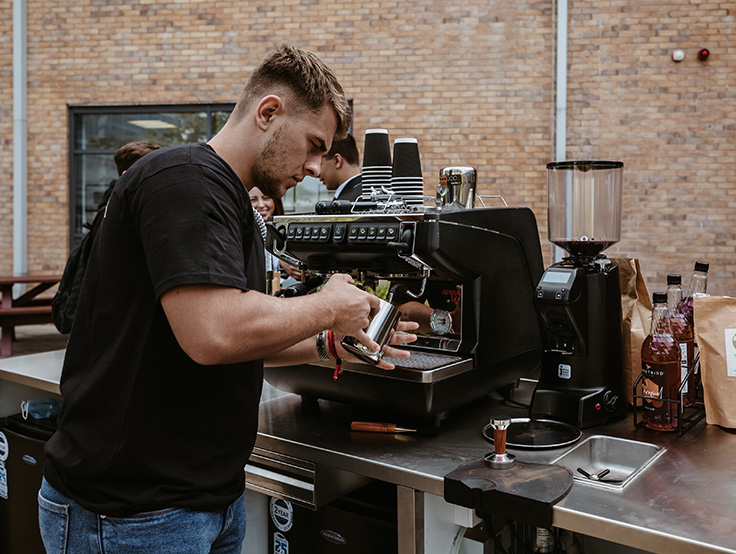 Social Responsibility
At We Love Coffee – our social responsibility is at the heart of everything that we do. We aim to be a valuable part of our local community by supporting local projects and businesses, and we're actively working towards B Corp certification.
Here are just a few of the things we're doing for our local community.
Proud sponsor of CHAS Childerns Hospice.
Partnered with Young Enterprise Scotland.
Provide training and support to a number of local schools and community projects.
Environmental Impact
Our convection roaster has some of the lowest emissions of all commercial roasters on the market. We go above and beyond to ensure that all aspects of our business are considered regarding environmental impact.
Low-emissions convection roaster.
70% of suppliers are based within a 50-mile radius of the business.
All our coffee sacks and chaff (the skin of the coffee bean) are recycled.